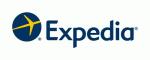 BELLEVUE, Wash. and GUANGZHOU, China, Feb. 3, 2012 /PRNewswire/ -- Expedia, Inc., the world's largest travel company, today announced a new global strategic partnership with Asia's largest carrier, China Southern Airlines. The agreement, which represents the first-ever global partnership between the Guangzhou-based airline and an online travel agency, will make China Southern's fares and inventory available on all full-service Expedia® websites in North America, Europe and Asia, as well as through corporate travel provider Egencia®; on leading discount travel site Hotwire®; and on China's second-largest online travel site eLong™.
"Our aim is to capture the growing demand for travel to and within China, and make travel into the country simpler and more accessible,"   says Greg Schulze, senior vice president of global tour and transport for Expedia Worldwide. "That's what makes this partnership with China Southern Airlines so exciting. We are increasing our relevance with Chinese consumers, and extending the reach of China Southern to a greater audience of travelers around the world."
By working with Expedia, travel suppliers gain unmatched exposure to the millions of consumers that visit Expedia sites each month worldwide. Expedia's dynamic packaging capabilities also enhance value for consumers by allowing them to create their own unique vacation packages. Now Expedia customers can bundle China Southern flights with any of the nearly 145,000 hotels offered on Expedia sites worldwide and save on the total trip cost.
"Through our partnership with Expedia, we are now able to promote China Southern Airlines' flights on Expedia sites in countries like the U.K. and Australia where we've not previously had a presence," said Zhao Zaikui, president of sales for China Southern Airlines. "We're confident that our impressive air offerings, coupled with Expedia's vast global reach, will serve to build brand awareness and drive incremental demand for China Southern among an entirely new audience of international travelers."
About Expedia, Inc.
Expedia, Inc. is the largest online travel company in the world, with an extensive brand portfolio that includes some of the world's leading online travel brands, including:
Expedia.com®, the world's largest full service online travel agency, with localized sites in more than 25 countries
Hotels.com®, the hotel specialist with sites in more than 60 countries
Leading discount travel site Hotwire®, which offers opaque deals in nine countries on its eight sites in North America and Europe
Egencia®, the world's fifth largest corporate travel management company
China's second largest booking site eLong™ 
Leading agency hotel company Venere.com™
Destination services and activities provider Expedia Local Expert®; and
Luxury travel specialist Classic Vacations®
The company delivers consumers value in leisure and business travel, drives incremental demand and direct bookings to travel suppliers, and provides advertisers the opportunity to reach a highly valuable audience of in-market travel consumers through Expedia Media Solutions. Expedia also powers bookings for some of the world's leading airlines and hotels, top consumer brands, high traffic websites, and thousands of active affiliates through Expedia® Affiliate Network. (NASDAQ: EXPE)  For corporate and industry news and views, visit us at www.expediainc.com or follow us on Twitter @expediainc.
Trademarks and logos are the property of their respective owners.  © 2012 Expedia, Inc.  All rights reserved.  CST: 2029030-50
About China Southern Airlines
China Southern Airlines Co. Ltd. - the newest member of the worldwide SkyTeam airline alliance - is the main air transportation business of China Southern Air Holding Company. With flight operations based at Guangzhou's brand-new, award-winning Baiyun International Airport, China Southern Airlines' company logo can be seen around the globe with a brilliant red kapok delicately adoring a blue vertical tail fin.
In 2010, China Southern Airlines carried 76.46 million passengers, making China Southern Asia's leading airline, and the third-largest airline worldwide. China Southern has been ranked as the largest airline in China for 32 consecutive years and is the only carrier from mainland China to be named to the list of the World's Top 10 Passenger Airlines. China Southern Airlines has the longest safety record of any Chinese carrier, earning it a top leadership position in the global aviation industry.
China Southern Airlines is China's leader in aviation marketing, and is renowned for its numerous branded services such as The Sky Pearl Club; First & Business Class VIP Lounge Ground Service; China Southern Connections Service; and "95539" Customer Service & Call Center Hot Line.
SOURCE Expedia, Inc.