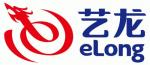 BEIJING, Feb. 29, 2012 /PRNewswire-Asia/ -- eLong, Inc. (Nasdaq: LONG), a leading online travel service provider in China, today announced that the Company will participate in the Oppenheimer 6th Annual China Dragon Conference to be held March 14-15 at Oppenheimer's 300 Madison Avenue offices in New York City. Mr. Mike Doyle, CFO of the Company, is currently scheduled to meet with institutional investors on Thursday, March 15, Eastern Daylight Time. 
For additional information, please contact your Oppenheimer institutional sales representatives.
About eLong, Inc.
eLong, Inc. (Nasdaq: LONG - News) is a leading online travel service provider in China. Headquartered in Beijing, eLong empowers consumers to make informed travel decisions by providing convenient online, mobile (via iPhone and Android applications and m.eLong,com) and 24-hour call center hotel and air ticket booking services as well as easy to use tools such as maps, destination guides, photographs, virtual tours and user reviews. eLong offers consumers the largest directly-bookable hotel product portfolio in China with a selection of more than 25,500 hotels in China and almost 149,000 international hotels in more than 100 countries worldwide, as well as the ability to fulfill domestic and international air ticket reservations in cities across China. eLong's largest shareholders are Expedia, Inc. (Nasdaq: EXPE) and Tencent Holdings Ltd. (HKSE: 0700). eLong operates websites including www.elong.com, www.elong.net and www.xici.net.
SOURCE eLong, Inc.