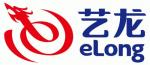 BEIJING, March 13, 2012 /PRNewswire-Asia/ -- eLong, Inc. (Nasdaq: LONG - News), a leading online travel service provider in China, today announced that it will establish a second call center in Hefei, the capital of Anhui province in China. eLong currently plans to put the second call center into operation in the second half of 2012. 
"As more and more customers choose eLong for their travel needs, we are investing in a second call center to allow us to better serve our customers. We have chosen Hefei for the call center as it is in a region with a fast growing economy, a highly skilled and well-educated labor force and strong government support for the development of the e-commerce industry," said Guangfu Cui, Chief Executive Officer of eLong.
About eLong, Inc.
eLong, Inc. (Nasdaq: LONG - News) is a leading online travel service provider in China. Headquartered in Beijing, eLong empowers consumers to make informed travel decisions by providing convenient online, mobile (via iPhone and Android applications and m.eLong,com) and 24-hour call center hotel and air ticket booking services as well as easy to use tools such as maps, destination guides, photographs, virtual tours and user reviews. eLong offers consumers the largest directly-bookable hotel product portfolio in China with a selection of more than 25,500 hotels in China and almost 149,000 international hotels in more than 100 countries worldwide, as well as the ability to fulfill domestic and international air ticket reservations in cities across China. eLong's largest shareholders are Expedia, Inc. (Nasdaq: EXPE) and Tencent Holdings Ltd. (HKSE: 0700). eLong operates websites including www.elong.com, www.elong.net and www.xici.net.
Safe Harbor Statement
Statements in this press release concerning eLong's future business, operating results and financial condition are "forward-looking" statements within the meaning of Section 27A of the Securities Act of 1933, as amended, Section 21E of the Securities Exchange Act of 1934, as amended, and as defined in the Private Securities Litigation Reform Act of 1995. Words such as "anticipate," "believe," "estimate, "expect," "forecast," "intend," "may," "plan," "project," "predict," "should" and "will" and similar expressions as they relate to our company are intended to identify such forward-looking statements, but are not the exclusive means of doing so. These forward-looking statements are based upon management's current views and expectations with respect to future events and are not a guarantee of future performance. Furthermore, these statements are, by their nature, subject to a number of risks and uncertainties that could cause our actual performance and results to differ materially from those discussed in the forward-looking statements. Factors that could affect our actual results and cause our actual results to differ materially from those referred in any forward-looking statement include, but are not limited to, eLong's losses sustained in prior years, declines or disruptions in the travel industry, the international financial crises, slowdown in the PRC economy, damage or interruption to our systems or service due to natural disasters or man-made causes, an outbreak of bird flu, H1N1 flu, SARS or other disease, eLong's reliance on having good relationships with, and stable hotel and air inventory from, hotel suppliers and airline ticket suppliers, our reliance on the TravelSky GDS system for our air business and Baidu for our search engine marketing, the possibility that eLong will be unable to continue timely compliance the requirements of the Sarbanes-Oxley Act, the risk that eLong will not be successful in competing against new and existing competitors, risks associated with Expedia, Inc.'s (Nasdaq: EXPE) majority ownership interest and Tencent's strategic investment in eLong, fluctuations in the value of the Renminbi, changes in eLong's management team and other personnel, risks relating to uncertainties in the PRC legal system, including but not limited to, risks relating to our variable-interest operating entities and risks relating to the application of preferential tax policies, and other risks mentioned in eLong's filings with the US Securities and Exchange Commission, including eLong's Annual Report on Form 20-F.
Investors should not rely upon forward-looking statements as predictions of future events. Except as required by law, we undertake no obligation to update or revise publicly any forward-looking statements, whether as a result of new information, future events or otherwise. All forward-looking statements contained in this press release are qualified by reference to this cautionary statement.
For more information, please contact:
eLong, Inc.
Investor Relations
Tel: +86-10-6436-7570
Email: ir@corp.elong.com
SOURCE eLong, Inc.