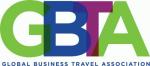 Report Ranks Top 10 Most Important Factors in Defining Policy
ALEXANDRIA, Va. and BELLEVUE, Wash., July 20, 2012 /PRNewswire-USNewswire/ -- Travel professionals are playing an increasingly large and influential role in shaping and controlling business travel policy, aided by online booking tools and fueled by a growing focus on cost-saving efforts, according to a new report by the GBTA Foundation, the research arm of the Global Business Travel Association, and Egencia, the corporate travel arm of Expedia, Inc.
"Travel professionals are the linchpin of corporate travel," said Joe Bates, GBTA Foundation senior director of research. "What we see from this study is that travel professionals are being recognized within their organizations for the value they provide and are therefore gaining more control over budgets to help contain costs and ensure that road warriors can be as effective as possible." 
This third annual study, "Travel Policy Trends: 'Control' – What Does it Mean and Who Has It", surveyed nearly 1,500 travel professionals in North America, Europe, Asia and Latin America to determine, for the first time ever, what "control" over travel policy means to them and how travel professionals are adapting to new and evolving business travel requirements. The majority of travel professionals (60%) indicate that they have more control over travel policy compared to a few years ago.   
"With a rapidly evolving technology landscape and customer choice continuing to impact companies, we thought it essential to better understand the changing face of travel policy control," said Mark Hollyhead, Senior Vice President, Egencia, Americas.  "The travel ecosystem as we know it today needs to take into account many consumer driven factors such as mobility and social media without losing sight of policy compliance and cost control."
Top 10 Most Important Definitions of Travel Policy Control
When travel professionals were asked to describe what "control" over travel policy means for them, three in five (61%) selected "driving savings and controlling costs."  In addition, the report revealed the top ten most important definitions of travel policy control, worldwide and across key regions:
| | | | | | |
| --- | --- | --- | --- | --- | --- |
| Definition of Control over Travel Policy | Worldwide | North  America | Europe | Asia | Latin America |
| Driving savings/controlling costs | 61% | 62% | 64% | 54% | 73% |
| Setting policies and procedures | 41% | 42% | 36% | 47% | 54% |
| Driving compliance | 35% | 40% | 31% | 31% | 27% |
| Ensuring travelers are using corporate travel tools | 31% | 31% | 38% | 23% | 24% |
| Ensuring travelers are using preferred suppliers | 30% | 29% | 30% | 32% | 24% |
| Motivating traveler behavior rather than mandating policy | 29% | 32% | 32% | 22% | 12% |
| Having a travel strategy | 25% | 23% | 26% | 26% | 37% |
| Not paying travelers if they submit expenses that are out of policy | 12% | 10% | 9% | 19% | 15% |
| Producing reports on non-compliance | 10% | 11% | 9% | 9% | 12% |
| Authority to change policy | 9% | 9% | 8% | 8% | 7% |
Compared to a few years ago, large majorities of travel professionals agree they now have more control over travel spend data (72%), reporting (72%), and visibility in the organization (70%).  When asked why they have more control over travel policy, travel professionals said:
Stronger support from C-level executives (68%)
Having a broader role in their company (66%)
Access to traveler profile information and data security (65%)
Mobile and Social Media: Changing the Game
Travel professionals are increasingly using mobile phones and social media to keep in touch with travelers and improve the traveler experience.  About two-thirds (65%) indicated that they stay connected with travelers to let them know they're watching out for them.
45 percent say their travelers use social media channels or mobile device apps in their daily travels to connect with other road warriors and quickly find information they need while on the road.
However, there is still room for improvement.  When it comes to educating travelers on travel policy, only 18 percent of travel professionals integrate information into mobile booking tools.
Technology – Improving Policy Compliance
Technology used for trip planning, booking and data is key to providing managers with better insights and more control to improve travel policy.  Over the years, travel policy has advanced in lockstep with technology improvements.  In fact, 72 percent of respondents agreed that they have more travel spend data and improved reporting tools today compared with a few years ago, providing more information to find gaps in compliance and bolster their ability to negotiate with suppliers.
Online booking tools (OBTs) have been instrumental to travel policy improvements. Three in four travelers (75%) use OBTs to book travel. 
More than half of travel professionals (54%) are integrating more information into OBTs to educate road warriors about staying within policy.
The compliance rate of travelers using approved corporate booking channels is 79 percent, indicating that technology has become an essential tool to create and implement effective policy.
The full report is available exclusively to GBTA members by clicking here and non-members may purchase the report through the GBTA Foundation by emailing pyachnes@gbtafoundation.org.
Egencia will be participating in an education session (for buyers only) at the 2012 GBTA Convention. The session, Travel Policy - Are Travel professionals Losing Control will take place on Sunday, July 22nd from 1:30 p.m.-3:30 p.m. at the Boston Convention & Exhibit Center in room 257 A/B. For more information on the event, visit gbta.org/convention.
About the GBTA Foundation
The GBTA Foundation is the education and research foundation of the Global Business Travel Association (GBTA), the world's premier business travel and corporate meetings organization.
Collectively, GBTA's 5,000-plus members manage over $340 billion of global business travel and meetings expenditures annually. GBTA provides its network of 17,000 business and government travel and meetings managers, as well as travel service providers, with networking events, news, education & professional development, research, and advocacy. The foundation was established in 1997 to support GBTA's members and the industry as a whole. As the leading education and research foundation in the business travel industry, the GBTA Foundation seeks to fund initiatives to advance the business travel profession. The GBTA Foundation is a 501(c)(3) nonprofit organization. For more information, see gbta.org and gbta.org/foundation.
About Egencia, an Expedia, Inc. Company
Egencia is the fifth largest travel management company in the world. As part of Expedia, Inc., (NASDAQ: EXPE), the world's largest online travel marketplace, Egencia helps businesses get ahead by offering the only truly integrated corporate travel service. Egencia's industry expertise helps drive results that matter, delivering meaningful advancements that have a real impact. By combining a powerful offline and online service, Egencia delivers a complete corporate travel offering supported by global market expertise and a best-in-class technology platform. For more information, go to www.egencia.com.
Egencia and the Egencia logo are either registered trademarks or trademarks of Expedia, Inc. in the U.S. and/or other countries. All other trademarks are the property of their respective owners. © 2012 Egencia, LLC. All rights reserved. CST # 2083922-50.
SOURCE Global Business Travel Association