Google Inc. (Nasdaq: GOOG) entered a licensing agreement yesterday (Monday) with online hotel-booking startup Room 77 Inc., as the Internet search company continues to strengthen its hotel-search business.
Travelers use Room 77 to search for discounted hotel rooms based on location, brands, amenities, and ratings. The company's software allows users to search for and book their entire stay without leaving the Room 77 site or mobile app.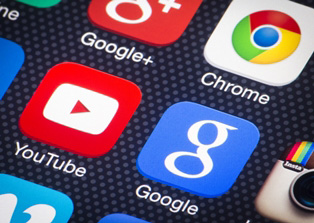 The San Francisco startup pulls data from more than 200,000 hotels globally and compares rates across numerous travel sites like Expedia Inc. (Nasdaq: EXPE), Priceline Group Inc. (Nasdaq: PCLN), Orbitz Worldwide Inc. (NYSE: OWW), and Hotels.com.
Room 77 officials announced the partnership in a letter to shareholders yesterday. According to the letter, Room 77's Chief Technology Officer and Co-Founder Calvin Yang will be joining Google, along with numerous Room 77 engineers.
The deal is the latest step for Google as it strengthens its online travel search business.
Google launched "Hotel Finder" in 2011, which pulls price and availability information from numerous travel sites. That same year, Google purchased the flight information company ITA Software Inc. for approximately $700 million, allowing users to book flights as well as lodging. Over the past three years, Google has added mobile platforms and strengthened its search by improving photos, room rate information, and availability information.
Room 77's software should allow Google to more seamlessly integrate the various parts of its travel search and online travel booking business.
Financial terms of the deal were not released. Room 77 previously raised $43 million from individuals and several venture capital firms. The company has also been backed financially by Expedia.
Google -C- NASDAQ: GOOG Apr 08 02:07 PM loading chart... Price: 553.10 | Ch: 14.95 (2.7%)
According to Bloomberg, Room 77 is expected to pass along "tens of millions of excess cash" to investors. Following the deal, the company will also be keeping its "brand, websites, mobile applications, patents" and other technology services.
Expanding its travel-search business is just a small step forward for Google, and thanks in part to the Google stock split last week, investors can expect to see many more similar deals...
Google (Nasdaq: GOOG) Stock Split Will Encourage Dealmaking
Last week, Google completed a stock split that left investors with two shares for every one they had previously owned.
The main purpose of the split was to cap the number of shares that come with voting rights, so Founders Larry Page and Sergey Brin would maintain their 56% share of Google's voting power. From now on, Google will only offer new shares that come with no voting rights.
While the stock split ensures that Page and Brin preserve their control of Google, it also increased Google's flexibility when it comes to mergers and acquisitions (M&A) and financial partnerships like that with Room 77...
"They couldn't do a big deal before using stock because it changes the voting rights," Gills told MarketWatch. "Now, they've got a mechanism where they can use their paper for deals and not lose their majority voting rights."
Technically, Google wouldn't have had trouble acquiring startups before the stock split - the Internet search giant has more than $57.5 billion cash on hand. But the split does allow Google to purchase companies or stakes in companies using shares as well as cash.
Before the split, if Google forked over a large number of shares in an M&A deal, it would have also been handing over a large percentage of voting rights. Now that Google's new shares come with no voting rights, Google has resolved that issue.
GOOG stock initially climbed following the stock split, but is down almost 9% in the last month as an industry wide sell-off hits technology stocks. The Nasdaq Composite has dipped more than 5% in the last month.
Do you own Google stock? Which companies do you want to see Google pursue? Let us know on Twitter @moneymorning using #Google.
Everyone knows that billionaire George Soros is a genius investor. But this Money Morningprofit play beatSoros to the punch - and delivered returns that were more than 60% greater than what Mr. Soros himself enjoyed.
Related Articles:
Tags:
(Nasadq: GOOG) Stock
,
GOOG
,
goog 2014
,
goog price
,
goog price 2014
,
GOOG Stock
,
goog stock news
,
GOOGL stock
,
google 2014
,
Google acquisitions
,
Google and Room 77
,
Google earnings
,
Google M&A
,
Google Room 77
,
google stock
,
Google Stock Google
,
google stock news
,
Google Stock Price
,
google stock price 2014
,
Google stock split
,
investing in google
,
Nasdaq: GOOG
,
Nasdaq: GOOGL
The post Google (Nasdaq: GOOG) to Partner with Room 77 – And More Deals to Come appeared first on Money Morning - Only the News You Can Profit From.