Online travel site Expedia Inc.'s (Nasdaq: EXPE) announcement yesterday (Wednesday) that it had started accepting Bitcoin for hotel payments is a significant piece of Bitcoin news, as shows an increasing willingness among big-name merchants to adopt the cryptocurrency.
Expedia said it had partnered with CoinBase, a popular Bitcoin wallet and payment-processing service, to enable the payments.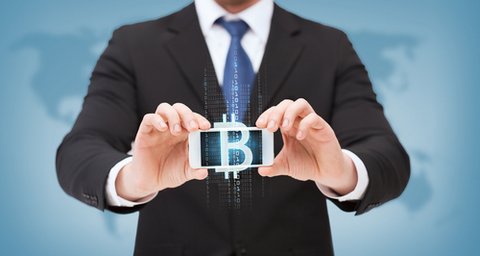 "We're continually looking at ways consumers want to pay for their travel; Bitcoin is a great example of how Expedia is investing early in an array of payment options to give our customers and partners more choice in the ways they interact with us," said Michael Gulmann, Expedia's vice president of global product.
The key to wider adoption of Bitcoin, of course, is for the complete payment infrastructure to exist so ordinary people are comfortable using it, from smartphone-based Bitcoin wallets to the number of merchants accepting it.
The Expedia announcement follows that of DISH Network Corp. (Nasdaq: DISH) two weeks ago that it would let its customers pay in Bitcoin. DISH, which is also using the CoinBase service, has 14 million subscribers.
With such announcements coming closer together, Bitcoin remains on a slow and steady track toward widespread adoption over the next several years.
"It's another big milestone," Gil Luria, an analyst with Wedbush Securities, told The New York Times following Dish's announcement. "This is a mainstream company with mainstream leadership that's decided to embrace Bitcoin and what Bitcoin technology offers."
DISH and Expedia join Overstock.com Inc. (Nasdaq: OSTK), which started accepting Bitcoin back in January.
Overstock's success with Bitcoin is sure to encourage other merchants to at least consider accepting the digital currency.
In March, Overstock said in in its first two months of accepting Bitcoin, it sold $1 million worth of goods via the digital currency. Chief Executive Officer Patrick Byrne said the strong response resulted in raised projections for Bitcoin sales in 2014 from $5 million to between $10 million and $15 million.
But other merchants surely noticed this: Overstock customers using Bitcoin spent 53% more than other customers. That's the sort of customer every vendor wants to attract.
Right now more than 60,000 merchants worldwide accept Bitcoin, but with big names jumping on board, that number will accelerate rapidly.
And there's at least one other big name that's getting very close to adopting the digital currency, which would indeed be major Bitcoin news...
Bitcoin News: eBay Talks About Adopting Bitcoin
The CEO of e-commerce giant eBay Inc. (Nasdaq: EBAY), John Donahoe, told CNBC last week he doesn't necessarily see Bitcoin as a threat to the company's PayPal service.
"Digital currency is going to play an important role going forward," Donahoe said. "At PayPal we're going to have to integrate digital currencies in our wallet."
Donahoe declined to give a timetable, but it appears that eBay is very serious about Bitcoin and plans to make a move sooner rather than later. And he suggested that it might be something the company adopts gradually.
"I think you'll begin to see Bitcoin used in different use cases, whether it's a peer-to-peer use case, a cross-border transaction, someone sending currency to someone else," he said. "And then over time, you'll begin to see it with some [eBay] merchants accepting Bitcoin."
And as significant as a move by eBay to adopt Bitcoin would be, a similar move by another e-commerce giant would be even bigger Bitcoin news.
That would be Amazon.com Inc. (Nasdaq: AMZN), the largest U.S. e-commerce company, and one of the biggest in the world.
So far, Amazon has brushed off any suggestion that it adopt Bitcoin. In April, Amazon payments head Tom Taylor said this in a Re/code interview: "Obviously, it gets a lot of press and we have considered it, but we're not hearing from customers that it's right for them and don't have any plans within Amazon to engage Bitcoin."
But a patent that Amazon filed in 2012 describing a payment system for its cloud-computing services discusses cryptocurrencies - and Bitcoin by name. And Taylor didn't dismiss the idea that Amazon would ever adopt Bitcoin, just that the company doesn't see the need right now.
It only makes sense. Offering Bitcoin as an option requires almost no effort on the part of a merchant (especially if they use a service like CoinBase) and can actually save them a great deal of money compared to the processing fees that the credit card companies charge.
"The question for businesses isn't why should I accept bitcoin, the question will be why wouldn't I accept bitcoin?" Barry Silbert, the CEO of Bitcoin hedge fund operator SecondMarket, said on CNBC this week.
As more merchants adopt Bitcoin, do you think you'll be using the digital currency to make purchases? Tell us what you think on Twitter @moneymorning or Facebook.
Editor's Note: After Bitcoin prices tumbled earlier this year following a string of negative Bitcoin news, many pundits wrote off the digital currency as a flop. But over the past six weeks, a funny thing happened: Bitcoin prices rose a startling 45%. Here's why that's just a taste of what's lies ahead...
Related Articles:
Tags:
$DISH
,
$EXPE
,
$OSTK
,
AMZN
,
bitcoin
,
bitcoin 2014
,
bitcoin hedge fund
,
Bitcoin News
,
bitcoin price forecast
,
Bitcoin Prices
,
bitcoin prices 2014
,
bitcoin prices today
,
bitcoin stock
,
bitcoin today
,
buy bitcoin
,
crypto-currencies
,
EBay
,
how to buy bitcoin
,
how to invest in bitcoin
,
Investing in Bitcoin
The post Bitcoin News: Expedia Latest Big Name Merchant to Take Bitcoin appeared first on Money Morning - Only the News You Can Profit From.