E-commerce giant eBay Inc.(Nasdaq: EBAY) is very close to offering Bitcoin payment as an option via its Braintree subsidiary - a high-profile move that will mark another milestone on the road to mass adoption of the digital currency.
Last week The Wall Street Journal said that according to "people familiar with the matter" officials from eBay's PayPal unit had been in talks with several Bitcoin payment companies, including Coinbase.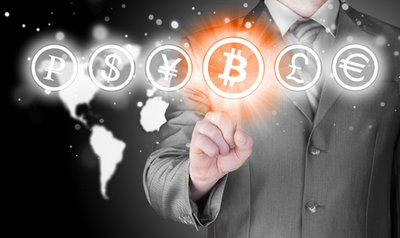 It's likely that the Braintree subsidiary is serving as eBay's guinea pig, testing Bitcoin payments on a smaller scale before rolling the feature out to PayPal and the eBay site itself.
Braintree is well suited to this role, as it provides mobile payment capabilities for such tech-driven businesses as car-booking service Uber Technologies, software development site GitHub, and short-term rental service Airbnb, Inc.
Acquired by eBay for $800 million last year, Braintree also serves 40 countries and 130 different currencies, ensuring broad exposure for a Bitcoin payment testing phase.
That the Braintree move will be just step one of eBay's Bitcoin payment strategy only makes sense. It fits right in with what eBay Chief Executive Officer John Donahoe has been saying for months.
"Digital currency is going to play an important role going forward," Donahoe said in a June appearance on CNBC. "At PayPal we're going to have to integrate digital currencies in our wallet."
DON'T MISS: Most investors know tech is great for growth, but there are two tech sectors in particular that have many glorious days ahead of them...
While some other notable companies have started to accept Bitcoin payments this year, such as Overstock.com Inc. (Nasdaq: OSTK), Dish Network Corp. (Nasdaq: DISH), Expedia Inc. (Nasdaq: EXPE), and 1-800 Flowers.com Inc. (Nasdaq: FLWS), eBay would be the biggest yet both in terms of revenue and market cap.
Having a well-known and respected name like eBay jump on the Bitcoin bandwagon will doubtless catch the attention of other big online retailers, and could start a wave of Bitcoin adoption that eventually will include the Godzilla of online retailers, Amazon.com (Nasdaq: AMZN).
While Amazon has brushed off suggestions that it should accept Bitcoin payments, a 2012 patent filing describing a payment system for its cloud-computing services discussed cryptocurrencies - and Bitcoin by name. So Bitcoin is on the company's radar.
At the moment Bitcoin adoption is slow because many merchants are waiting for more consumers to adopt the digital currency while many consumers are waiting for merchants to offer bitcoin payment as an option.
But as more major e-commerce players like eBay adopt Bitcoin, merchants both large and small will feel more pressure to do the same - or get left out of the growing Bitcoin economy.
"The question for businesses isn't why should I accept bitcoin, the question will be why wouldn't I accept bitcoin?" Barry Silbert, the CEO of Bitcoin hedge fund operator SecondMarket, recently told CNBC.
For more Bitcoin news and insights, follow me on Twitter @DavidGZeiler.
UP NEXT: Because the idea of a totally digital currency is still so new, many people naturally have questions about how to get started with Bitcoin and how to keep it secure. The good news is that it's less complicated than you think. With the basic tips in this infographic, anyone can get started with Bitcoin...
Related Articles:
Tags:
bitcoin
,
bitcoin exchange
,
Bitcoin payments
,
Bitcoin Prices
,
bitcoin stocks
,
bitcoin value
The post Expected Bitcoin Payment on eBay Is a Significant Step Toward Mass Adoption appeared first on Money Morning - Only the News You Can Profit From.