Biogen Idec Inc. (Nasdaq: BIIB) stock was up 1.6% this morning following news that the company's multiple sclerosis (MS) drug Plegridy was approved by the U.S. Food and Drug Administration on Friday.
Plegridy is marketed as a longer lasting multiple sclerosis injectable designed for patients with relapsing remitting MS. Last month, the drug received approval by the European Commission for use in 28 countries in Europe.
BIIB stock soared nearly 12% the day it received European approval. Overall, BIIB is up more than 14% in the last month.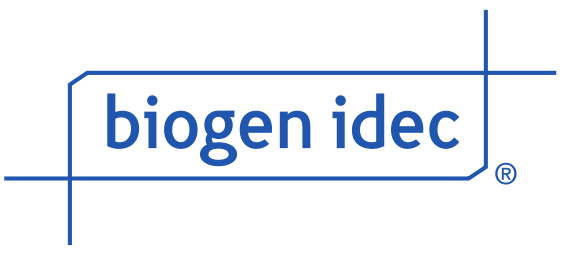 More than 400,000 Americans and 2.3 million people worldwide are affected with multiple sclerosis. MS is an autoimmune disease that affects the patient's central nervous system. The disease inhibits communication between the brain and different parts of the body, which can lead to a decline in many physical functions.
"As a proposition for patients, it's a very attractive compound," Biogen's Vice President of Multiple Sclerosis Research and Development Gilmore N. O'Neill told The Boston Globe. "It gives patients another choice."
Biogen already has several other multiple sclerosis treatments in its product portfolio, including Avonex, an injectable similar to Plegridy.
Plegridy uses the same active ingredient - interferon beta - as Avonex, however it is injected less frequently. Avonex requires once-a-week injections, while Plegridy is injected every two weeks. Another advantage for Plegridy is that it can be administered with a prefilled auto-injector.
Approximately 50% of patients suffering from MS are prescribed an interferon beta product.
The company has stated that Plegridy will have a similar price to Avonex, which costs just over $59,000 annually.
Biogen Idec NASDAQ: BIIB Aug 18 03:56 PM loading chart... Price: 344.34 | Ch: 1.87 (0.5%)
Biogen officials have stated that they plan to transition many of their Avonex patients over to Plegridy, which will naturally cut into Avonex's sales. However, the company believes that patients who use competing interferon injectables will switch to Biogen's newest product.
Some interferon treatments require multiple injections per week, which makes Plegridy's less frequent injections attractive.
According to The Boston Globe, Biogen has not yet estimated the size of the market for Plegridy. But given the fact that interferon-based drugs are prescribed to roughly half of MS patients (2.3 million worldwide), the market should be large.
Especially when the drug is significantly cutting down on the number of injections a patient receives.
For investors, the fact that Plegridy received FDA approval today is a major win, and should push the stock higher. But that isn't the only reason to be bullish on BIIB stock...
Bullish Signs for BIIB Stock
Following Friday's news, Morgan Stanley (NYSE: MS) reiterated its position of "Overweight" for the biotech stock.
"Friday's approval was in-line with expectations following a 3 month PDUFA date extension," Morgan Stanley analysts wrote. "The label appears consistent with Avonex. Both drugs demonstrated similar annualized relapse rates (ARR) vs placebo, ~30-34% for Avonex and 36% for Plegridy, but Plegridy is dosed every two weeks while Avonex is dosed weekly. The monthly dose of Plegridy achieved a lower ARR (~28%) and is not labeled, though it may be used off-label for certain patients
But it isn't just Plegridy that will keep this stock moving higher. Its other MS treatments have shown strong figures.
Biogen also offers the oral-treatment Tecfidera, which is the best-selling MS pill on the market according to the company. Another drug, Tysabri is used by patients with more severe forms of MS.
In its last earnings report, BIIB noted that sales of Tecfidera and Tysabri exceeded sales estimates by 20%. That helped the company report net income of nearly $715 million, up from $491 million the year before.
"We expect Tecfidera to become the leading MS drug and to capture [roughly] 30% share in a $16 billion-plus and growing market," Cowen & Co.'s Eric Schmidt wrote to clients following earnings.
Biogen already had an impressive portfolio of multiple sclerosis treatments, and Friday's approval of Plegridy only strengthens its position in the industry.
Currently, 20 brokers surveyed by Thomson/First Call have an average price target of $381 for BIIB stock. That represents a 9.5% increase from today's high of $348.
Join the conversation on Twitter @moneymorning and @KyleAndersonMM using #Biogen.
Now: Economic skirmishes like the situation in Russia can quickly escalate into all-out trade wars, where even the victors lose. But you don't have to be another victim. Here's how you can understand, and profit from, this surging European volatility...
Related Articles:
Tags:
BIIB stock
,
Biogen stock
,
biotech investing
,
biotech stocks
,
FDA Approved biotech stocks
,
pharmaceutical stocks
The post Biogen Idec (Nasdaq: BIIB) Stock Gains on FDA Approval of New MS Drug appeared first on Money Morning - Only the News You Can Profit From.