CriptoNoticias, the blockchain and cryptocurrency news portal for Spanish speakers has announced the launch of CriptoForo, a Bitcoin and Blockchain technology forum in Spanish.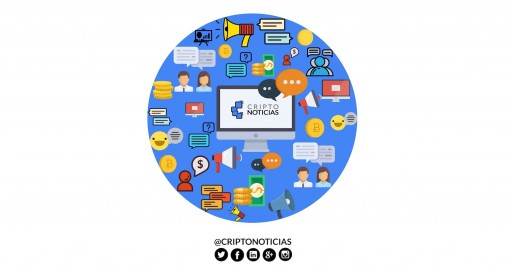 Caracas, Venezuela - November 10, 2016 - (
Newswire.com
)
The cryptocurrency website catering to the Spanish speaking population, CriptoNoticias, has a new offering for its faithful reader base consisting of Bitcoin, cryptocurrency and blockchain technology enthusiasts. The platform has introduced CriptoForo, an online forum specially designed to enable the community to meet, interact, share and debate about various cryptocurrency and blockchain technology related topics. The platform is targeted towards the Spanish speaking population in Latin America, Spain and any other place in the world.
The main aim of CriptoForo is to encourage the community to interact in an exclusive environment where they can exchange ideas regarding the topics of their daily interest: Bitcoin, cryptocurrencies, and blockchain; along with other topics including global financial and economic landscape, political situations affecting the ecosystem and even some good humor. Currently, there are very few spaces for Spanish speakers and CriptoNoticias has stepped in to change the scenario with CriptoForo.
CriptoForo is open for everyone and there are no prerequisites for the aspiring members except for one: all members of the community are required to abide by the basic rules of respect and good manners while interacting with others. Critical analysis and discussions surrounding controversial topics are also welcome on the forum.
Interesting debates and conversations on CriptoForo can also be published on CriptoNoticias by prominent forum members as "Opinion Posts". This will allow regular readers to understand and access valuable information which otherwise would remain within the forum and eventually get lost.
CriptoForo has a simple, modern and fast-loading interface for ease of use and navigation. As members start discussing various relevant issues concerning the blockchain ecosystem, experienced moderators from CriptoNoticias will be around to ensure that everything runs smooth on the platform.
CriptoNoticias, through CriptoForo, reiterates its belief in debate and community consensus as tools to build a better future. CriptoNoticias, through this press release, extends its invitation to all its readers and users of blockchain technology, in general, to participate in the forum.
Interested users can join CriptoForo here.
About CriptoNoticias
CriptoNoticias is a leading cryptocurrency and blockchain technology news portal available in the Spanish language, which aims to educate and spread knowledge about Bitcoin and its technology within the worldwide Spanish speaking community.
Learn more about CriptoNoticias here – http://criptonoticias.com/
Learn more about CriptoForo here – http://foro.criptonoticias.com
Media Contact
Héctor Cárdenas
Founder & CEO
hector@criptonoticias.com
Venezuela
CriptoNoticias is the source of this content. Virtual currency is not legal tender, is not backed by the government, and accounts and value balances are not subject to consumer protections. This press release is for informational purposes only. The information does not constitute investment advice or an offer to invest.
Related Links
Bitcoin PR Buzz
CriptoNoticias
Related Images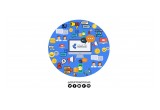 Press Release Service by
Newswire.com
Original Source:
CriptoNoticias Launches Spanish Bitcoin and Blockchain Technology Forum