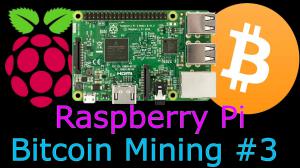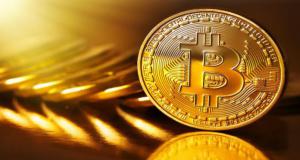 CGUD – Com-Guard, Inc. (OTC Pink: CGUD), To File White Paper for Upcoming Product and Implements the Blockchain Running with Bitcoin on The Raspberry Pi 3
Com-Guard.com, Inc. (OTCBB:CGUD)
LAS VEGAS, NEVADA, UNITED STATES, August 31, 2018 /
EINPresswire.com
/ -- las Vegas – August 31, 2018 (stocksawareness.com NewsWire)- stocksawareness.com, a leading company focusing on stocks with massive potential, reports on Com-Guard, Inc. (OTC Pink: CGUD)
• Porting software for Raspberry Pi's 12 million units sold
• 15 years in security software market
• Award winning Computer Safe and FileCrypt software
• Received license for Apple mobile platform
Com-Guard, Inc. (OTC Pink: CGUD), with licenses from Apple, Inc. (
NASDAQ: AAPL
) and Google, (
NASDAQ: GOOG
) historically, sold products that afforded security protection to computer hardware and software in microcomputers.
Com-Guard, Inc. (OTC Pink: CGUD) is head up by Ed Savarese who is also currently the CEO and Chairman of Imaging Technology Corp., which he founded in 1992, and grew to $50 million in sales while developing more than 50 products in the personal computer industry. Mr. Savarese also licensed technologies to some of the largest and most influential companies in the world, including but not limited to: Apple, Inc. (
NASDAQ: AAPL
),Dell Computer, Xerox (
NYSE: XRX
), Canon, Inc. (
NYSE: CAJ
) and many other Fortune 1000 Companies.
CGUD has just over the past week begun to receive some positive attention in the market. Volume has increased while the stock has been on a short but steady climb. There could be a lot more appreciation to come.
Com-Guard, Inc. (OTC Pink: CGUD) is involved in security, tracking and secure printing, Blockchain PI while exploring among other demographics, the internet of things (IoT) of which Jonathan Camhi through Business Insider by 2020, 34 billion devices will be connected to the internet and $6 trillion will be spent on IoT Solutions over the next 5 years. This could become a huge profit center for CGUD.
Raspberry Pi – The Future for Com-Guard, Inc. (OTC Pink: CGUD)
CGUD is looking to break into the Raspberry Pi space.
Launched by University of Cambridge computer scientists in 2011 as a $35 board for DIY projects, the Raspberry Pi erupted into a global phenomenon that has sold over 12 million units. The Raspberry Pi and ARM architecture markets will allow the Company to have an additional product for Mobile and Secure Printing.
The company successfully was able to implement the Blockchain running with Bitcoin on the Raspberry Pi 3. This is a breakout event for the company. Visit CGUD web site for more information
https://blockchainpi.info/
Com-Guard, Inc. (OTC Pink: CGUD) will be using social medial to communicate to shareholders and the investment community. The company just tweeted: "Been working hard to get products ready for final testing and marketing. We are continuing work in Blockchain and we're working on a Python Development System. We believe to have made a good choice in focusing on the low-cost Raspberry Pi. White Paper Product Road map to follow."
https://twitter.com/com_guard/status/1035184962255736834
About StocksAwareness
StocksAwareness a leading company focusing on undervalued stocks. We identify this stocks and bring awareness to the market. We are experts on identifying stocks that we believe should not be at low levels. Our goal is to find gems for all our subscribers and potential subscribers.
All information contained herein as well as on the StocksAwareness website is obtained from sources believed to be reliable but not guaranteed to be accurate or all-inclusive. All material is for informational purposes only, is only the opinion of StocksAwareness and should not be construed as an offer or solicitation to buy or sell securities. The information may include certain forward-looking statements, which may be affected by unforeseen circumstances and or certain risks. StocksAwareness.com, or its associates will NEVER accept free trading or restricted shares from Solar Wind Energy Tower, Inc. Stocksawareness did not receive any compensation to release this article. please consult an investment professional before investing in anything viewed within this article or any other portion of StocksAwareness.com
Follow us:
https://twitter.com/StocksAwareness
Matthew Garcia
StocksAwareness
7602197065
email us here