It's official… Traverse Bay Farms / Fruit Advantage is launching a "USA-Only" marketing campaign to further educate the public about its commitment to only manufacture products in the USA and use as much locally-grown produce as possible in all of their nationally award winning products
(PRUnderground) March 12th, 2020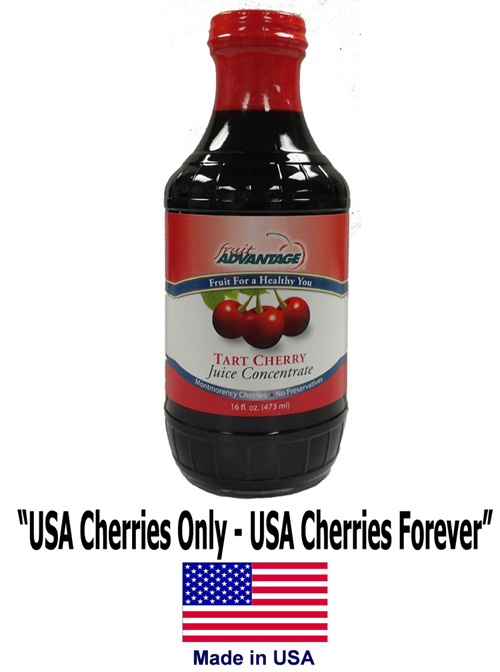 It's official… Traverse Bay Farms / Fruit Advantage is launching a "USA-Only" marketing campaign to further educate the public about its commitment to only manufacture products in the USA and use as much locally-grown produce as possible in all of their nationally award winning products
The announcement is a welcome change to many companies importing ingredients from overseas from countries including China, Poland, Turkey and many others.
According the Andy LaPointe, Director of Marketing with Traverse Bay Farms / Fruit Advantage, "Since we started our gourmet food company in 2001, our goal was to use as much locally grown ingredients as possible in our nationally award winning and gourmet food products. We are located in Bellaire, MI. The 45th Parallel North runs right through our rural farming region of Michigan. This means within 50 miles in any direction of where we are, some of the best fruits and vegetables on the planet are grown within our region."
Mr. LaPointe continued, "With all of the craziness happening around the globe regarding health concerns, we want our customers to know we don't import ingredients from China, Turkey, Italy or Poland to make our gourmet food products. Why would we since, we can use as much locally grown produce as possible."
Andy also said, "Unlike many of our competitors who import cherry juice for example from Poland, Turkey, China and other countries, we use USA grown, Michigan-grown cherry juice concentrate in our 100% pure Montmorency Tart cherry Juice Concentrate. This gives our customers an extra layer of confidence for the foods they are consuming. They know the cherry juice concentrate it is not imported from overseas. In fact, our label even starts USA Grown Montmorency tart cherry juice concentrate. Consuming looking to enjoy the natural joint pain reliefing properties of cherry juice, should look for label claims including – USA grown cherries, Montmorency Cherries, USA only Cherries and more."
Traverse Bay Farms / Fruit Advantage want to let their customers and future customers know they can buy with confidence that their cherry juice and other gourmet food product ingredients are not imported from China, Turkey or Poland.
About Traverse Bay Farms/Fruit Advantage:
Traverse Bay Farms / Fruit Advantage has products distributed in over five countries across the globe and 42 States domestically in the United States. The company has won 30+ national food awards at America's largest and most competitive food competitions. They are the #1 nationally award winning super fruit brand in America. They also offer cherry capsules, dried cherries and more.
For more information about Traverse Bay Farms/ Fruit Advantage and their products, visit their site at www.traversebayfarms.com or www.fruitadvantage.com and view the blog section.
About Traverse Bay Farms / Fruit Advantage
Winner of 26+ national food awards at America\'s largest and most competitive food competitions. Traverse Bay Farms is the #1 award winning super fruit company in America.
Offering an all-natural line of fruit salsa, fruit barbeque, dried fruit including dried cherries, dried blueberries and more. In addition, Traverse Bay Farms offers cherry juice concentrate and teaches about health benefits of cherry juice.
Fruit Advantage is the sister brand an offers a complete line of condition-specific, fruit-based supplements including tart cherry capsules, blueberry capsules, pomegranate capsules. In addition, Fruit Advantage offers a patented formula combining tart cherries with glucosamine and chondriotin. This one-of-a-kind supplement is called Cherry Prime – Complete Muscle and Joint Complex.
Press Contact
Name: Andy LaPointe

Phone: 1-231-533-8788

Email: lapointeandy@yahoo.com

Website: http://www.traversebayfarms.com
Original Press Release.