Is the Value Investing Comeback Lurking Around the Corner?
May 29, 2020 at 12:29 PM EDT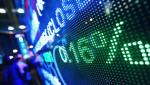 As the U.S. economy looks to reopen, investors may be lured to head back into the turbocharged returns of growth equities, which fueled the extended bull run ahead of March's sell-off. However, it's difficult to discount value as a single factor investing alternative, especially with a lot of...