Will the Fed Pump the Brakes on Bond Purchases?
July 10, 2020 at 12:26 PM EDT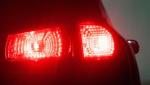 It was full steam ahead for the Federal Reserve when it came to shoring up the bond market following the Coronavirus sell-offs in March as the central bank was quick to purchase bond-focused ETFs and then individual corporate bonds. Now, the Fed may be pumping the brakes on the shopping spree. Per...