What Are Some Top Energy ETF Plays in the Current Market?
September 24, 2020 at 10:42 AM EDT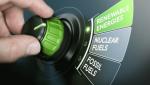 Exchange-traded funds (ETFs) have given retail investors access to corners of the market that were once difficult to penetrate, such as energy. Now, ETFs can give every investor access to energy issues to power their portfolios, but what are some of the top plays out there right now? "An ETF...