(PRUnderground) September 24th, 2020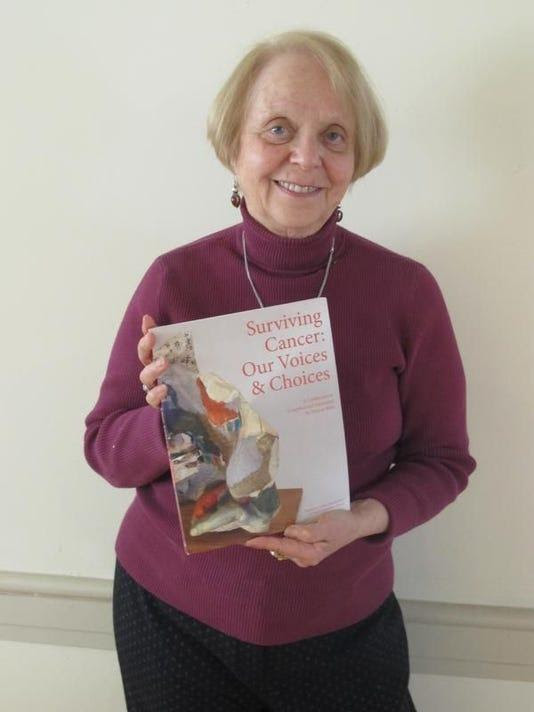 Marion Behr, Owner/Principal of WWH Press LLC, was recently selected for the prestigious Lifetime Achievement Award for 2020 by the International Association of Top Professionals (IAOTP) for her influence, proficiency and dedication to her professional life.
Inclusion with the International Association of Top Professionals is an honor in itself, only a few members are selected for the prestigious Lifetime Achievement Award. These special honorees are distinguished based on their longevity in their fields, their contributions they have made to society and the impact they had on their industries. Mrs. Behr will be honored at IAOTP's Annual Awards Gala being held at the Plaza Hotel in New York City at the end of this year for her selection as a Lifetime Achievement recipient.
Mrs. Behr is being recognized for this honor for dedicating over 40 years of her life's work as a respected Publisher, Author, Writer, Artist and Inventor. She has demonstrated success as the Owner and Principal of WWH Press LLC, as a Partner in ElectroEtch Enterprises and as the President of Women Working Home Inc.
Before embarking on her professional career path, Mrs. Behr earned her Bachelor of Arts from Syracuse University, where she Majored in Art Education and Minored in English 1957-1961. She continued her education and earned a Master of Fine Arts in Painting, 1962. Subsequently, Mrs. Behr attended the Parsons School of Design and learned etching from, and monitored for, Master Printer, Mohammad Khalil 1986-2004.
In addition to her studies, Mrs. Behr excelled in Publishing, Writing, Illustrating, Drawing, Painting, Sculpting and Teaching. Mrs. Behr created the first national survey of women working from home entitled "Women Working Home – The Invisible WorkForce" in the 1970's and originated the concept of "Home-Based Business" as opposed to the previous use of the term "cottage industry" As a result of her findings, Marion Behr and Wendy Lazar, both graduates of Syracuse University, co-authored two editions of Women Working Home: The Homebased Business Guide and Directory. Mrs. Behr also conceived of, co- founded and was the first president of The National Alliance of Homebased Business. The organization, as well as Women Working Home, The Homebased Business Guide & Directory were described in many national magazines including an extensive article in Family Circle Magazine.
As a pioneer and advocate for women across the United States, Mrs. Behr received a Presidential Appointment to the White House Conference on Small Business. She gave presentations to the US Labor Department and Senate, which helped change laws on home-based businesses. Along with these achievements and her diligence, Mrs. Behr was featured on television shows such as Donahue, AM America and Good Morning America. She was also asked to teach and lecture at various universities.
After many years of rewarding literary works, Mrs. Behr returned to her love of the arts through etching. Unfortunately, she became ill from overexposure to acid fumes. As a result, her husband, Marc Behr and Marion co-invented a non-toxic, acid-free mode of art etching using Low-Voltage Anodic Electrolysis to replace acid. Receiving the Charles A. and Anne Morrow Lindbergh Foundation Humanities Grant for the Arts and Humanities allowed Marion to create portfolios of 50 ElectroEtch prints and their plates comparing acid etched to ElectroEtch prints. One of the portfolios and several prints were later purchased by The Smithsonian.
This new invention led to the creation of ElectroEtch Enterprises. This process is used by universities and studios internationally. The process was patented and the first of the ElectrEtch patents 5102520 and 5112453 was selected by the New York Times as patent of the week on May 2,1992. Her artistic ElectroEtch Prints have since been featured in Printmaking Today, ChemTech and Leonardo magazines along with articles describing various elements of the process. Her most recent book, Surviving Cancer: Our Voices & Choices is a highly
acclaimed collaborative guide to surviving cancer. It was chosen and received many awards including the IPPY Gold in the Health Category, the President's Gold Medal for Health & Fitness from FAPA and was granted the Medal for Best Specialty Book by New Apple. Notably, Surviving Cancer: Our Voices & Choices; was also selected by Publisher's Weekly as the Best Independently Published Health Book and received astounding reviews in The Library Journal, Huffington Post and Cure magazine. The book is illustrated with photographs of sculptures made from restructured radiation cradles which represent the experiences of a number of cancer patients. The sculptures have also been in numerous one person shows to encourage "early detection".
Throughout her remarkable career, Mrs. Behr has received awards, accolades and has been recognized worldwide for her outstanding leadership and commitment to the profession. This year she is being considered for an exclusive interview on TIP Radio and for a Front Cover feature and article in TIP (Top Industry Professional) Magazine by the International Association of Top Professionals (IAOTP). Mrs. Behr was selected as Top Professional of the Year in Writing and the Arts and most recently the prestigious Lifetime Achievement Award by IAOTP. In previous years, Mrs. Behr was honored with multiple awards from Oxford Who's Who and Marquis Who's Who.
Mrs. Behr received the Audubon Artists Merit Award and the Purchase Prize for the American Impressions: Contemporary American Printmaking 2006 show at the Ben Shahn Gallery at William Paterson University. She was named Artist of the Month by the New Jersey State Council of the Arts, and had one-woman shows featuring her paintings, prints and/or sculptures in a number of galleries including B. Beamsderfer Gallery, El Dorado Gallery, Hunterdon Museum of Art, National Association of Women Artists Inc. gallery, The Center for contemporary Art, OSI Pharmaceutical Gallery and the Instituto Cultural Peruano Norteamericano in Lima, Peru.
She was profiled in Le Matin in Asilah Morocco and was a grantee to the Centro de Las Artes de San Augustin Etla from the US Embassy in Mexico. Named Women of the Year in Business and Industry by the Middlesex Chamber of Commerce and N.J. Business Advocate of the Year by the U.S. Small Business Administration and was awarded National Runner Up. More recently she received the Rotary International's Best of Branchburg Visual Artist Award. Aside from her successful career, Mrs. Behr has been active within her community and volunteered much of her time. She is a Founding Member of the Rural Women's Committee, she is a Washington D.C. Trustee- Women's Business Ownership Conference Inc. 1981 and she was a part of the New Jersey Development Authority for Small, Minority and Women's Business 1986-1988
Looking back, Mrs. Behr attributes her success to her father, Justin Max Rosenfeld, her mother Sophie Rosenfeld Lustik, her husband Omri Marc Behr and her business advisor for many years, Elizabeth Lyons. They have all contributed to help her achieve her lifetime goals. When not working, Mrs. Behr enjoys reading, sculpting, gardening, painting, swimming, drawing and practicing photography and equally enjoys spending time visiting her three children and five grandchildren.
For the future, Mrs. Behr will continue to remain passionate in all her business endeavors and hopes to influence as many people as she can to study and enjoy writing and the arts.
For more information on Marion Behr please visit: www.wwhpress.com, www.electroetch.org
About IAOTP 
The International Association of Top Professionals (IAOTP) is an international boutique networking organization who handpicks the world's finest, most prestigious top professionals from different industries.  These top professionals are given an opportunity to collaborate, share their ideas, be keynote speakers and to help influence others in their fields. This organization is not a membership that anyone can join.  You have to be asked by the President or be nominated by a distinguished honorary member after a brief interview.
IAOTP's experts have given thousands of top prestigious professionals around the world, the recognition and credibility that they deserve and have helped in building their branding empires.  IAOTP prides itself to be a one of a kind boutique networking organization that hand picks only the best and creates a networking platform that connects and brings these top professionals together.
For more information on IAOTP please visit: www.iaotp.com
About IAOTP
The post Marion Behr selected for the prestigious Lifetime Achievement Award given by the International Association of Top Professionals (IAOTP) first appeared on PRUnderground.
Press Contact
Name: Stephanie Cirami

Phone: 212 634 4427

Email: Contact Us

Website: https://www.iaotp.com
Original Press Release.