Jahanara Miotto, Founder & President for Metrendalytics LLC, was recently selected as Top Executive of the Year in Research & Development for Pharmaceuticals by the International Association of Top Professionals (IAOTP)
(PRUnderground) October 13th, 2020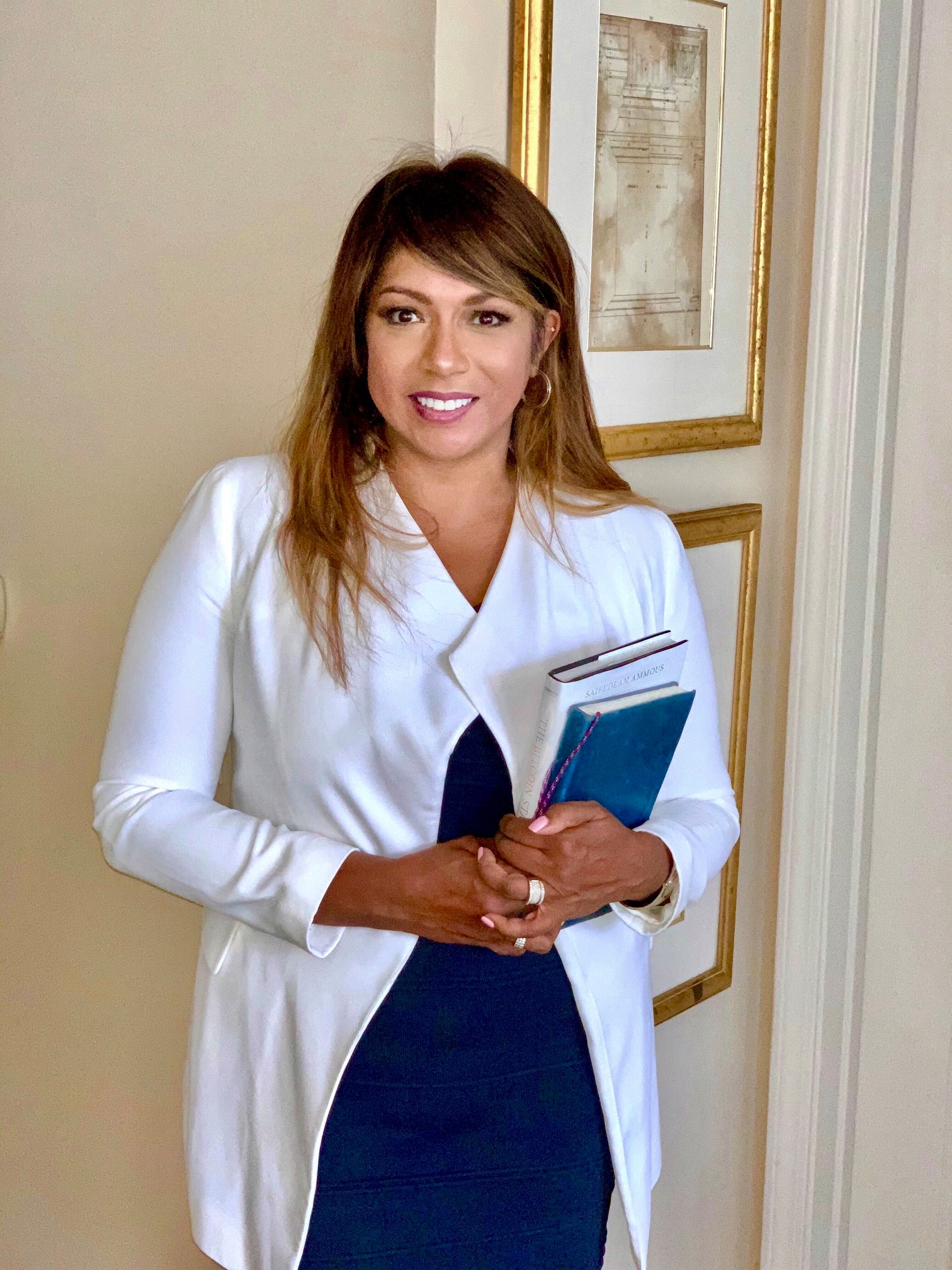 Jahanara Miotto, Founder & President for Metrendalytics LLC, was recently selected as Top Executive of the Year in Research & Development for Pharmaceuticals by the International Association of Top Professionals (IAOTP) for her outstanding leadership and commitment to the industry.
Inclusion with the International Association of Top Professionals is an honor in itself, only a few members in each discipline are chosen for this distinction. These special honorees are distinguished based on their professional accomplishments, academic achievements, leadership abilities, longevity in the field, other affiliations and contributions to their communities. All honorees are invited to attend IAOTP's Annual Awards Gala at the end of the year to honor their achievements. www.iaotp.com/award-gala
With close to 3 decades of professional experience as a Research and Development Executive, Ms. Miotto has certainly proven herself as an extraordinary professional and expert in her field. As a dynamic results-driven leader, she has demonstrated success in every role she has ever served. Currently, Ms. Miotto is the Founder and President of Metrendalytics LLC since 2014.
Metrendalytics LLC., provides highly customized and flexible solutions, enabling real time data access and advanced business analytics. Helping companies more actively manage operational performance, mitigate risk and shape smarter business decisions developed by Scientists, for Scientists.
Her impressive repertoire of past roles includes working for Eisai Medical Research, Nexgenix Pharmaceutical, Par Pharmaceutical, Purdue Pharma and Novartis.
Ms. Miotto's areas of expertise encompass a wide range of skills involving Business Management, Operations & Project Management, Clinical Development, Business Analytics, Planning & Finance, Biotechnology, Clinical Trials, Biopharmaceuticals, CRO & CRO Management, Bioanalysis, Clinical Operations, Drug Development and Pharmaceutical Research and Development.
Before embarking on her professional career path, Ms. Miotto attended Queens College where she earned her BA in Chemistry and Mathematics. Furthermore, she graduated with a Master's Degree in Analytical Chemistry from CUNY City College.
Aside from her successful career, Ms. Miotto has authored and contributed to over 30 different publications. She holds 2 US Patents and is a sought-after speaker who presents at conferences both nationally and internationally. Ms. Miotto is also heavily involved in a multitude of on-going projects.
Throughout her illustrious career, Ms. Miotto has accepted many awards, accolades and has been recognized worldwide for innovative leadership and commitment to the industry. This year she will be considered for a Front Cover feature and exclusive article in TIP (Top Industry Professional) Magazine. She will also be considered for the Empowered Woman Award and the Business Innovator of the Decade Award given by the International Association of Top Professionals (IAOTP).
In past years, Ms. Miotto was featured in numerous editions of Marquis Who's Who and was also honored as a Lifetime Achievement recipient from Worldwide Who's Who. She was named as one of the 10 Most Influential Women Making a Difference in Healthcare for 2021 and was nominated as the Most Influential Woman in Pharmaceutical Research and Development for 2019.
In addition to these merits, Metrendalytics, Ms. Miotto's company has been awarded many times for its innovations and reputable services they provide. Some of the titles Metrendalytics recently received was its nomination as one of the 10 Most Innovative Pharma and Biotech Solution Providers as well as becoming shortlisted as one of the Top 30 Innovative Companies to watch.
Stephanie Cirami, President of IAOTP stated, "Choosing Ms. Miotto for this award was an easy decision for our panel to make. She is extremely ambitious, has tremendous foresight and we know we will be seeing more amazing things from this woman in the future. We felt she would make an amazing asset to our network of professionals and we look forward to meeting her at our Annual Awards Gala in the Spring of 2021."
Looking back, Ms. Miotto attributes her success to her perseverance, her unique hands-on experiences, her education and remaining passionate in all of her business endeavors. In her spare time, she enjoys spending time with her family and traveling. For the future, Ms. Miotto will continue providing her knowledge and enhancing the pharmaceutical industry while helping companies use more modern and innovative methods to achieve their goals.
For more information on Jahanara Miotto please visit: https://metrendalytics.com/
About IAOTP
The International Association of Top Professionals (IAOTP) is an international boutique networking organization who handpicks the world's finest, most prestigious top professionals from different industries. These top professionals are given an opportunity to collaborate, share their ideas, be keynote speakers and to help influence others in their fields. This organization is not a membership that anyone can join. You have to be asked by the President or be nominated by a distinguished honorary member after a brief interview.
IAOTP's experts have given thousands of top prestigious professionals around the world, the recognition and credibility that they deserve and have helped in building their branding empires. IAOTP prides itself to be a one of a kind boutique networking organization that hand picks only the best of the best and creates a networking platform that connects and brings these top professionals together.
For more information about IAOTP please visit www.iaotp.com
The post Jahanara Miotto selected as Top Executive of the Year in R&D by IAOTP first appeared on PRUnderground.
Press Contact
Name: Stephanie Cirami

Phone: 212 634 4427

Email: Contact Us

Website: https://www.iaotp.com
Original Press Release.