Tatyana Kravtsiv, Project Management & Quality Assurance Expert has recently been selected as Empowered Woman of the year for 2020 by the International Association of Top Professionals (IAOTP)
(PRUnderground) October 13th, 2020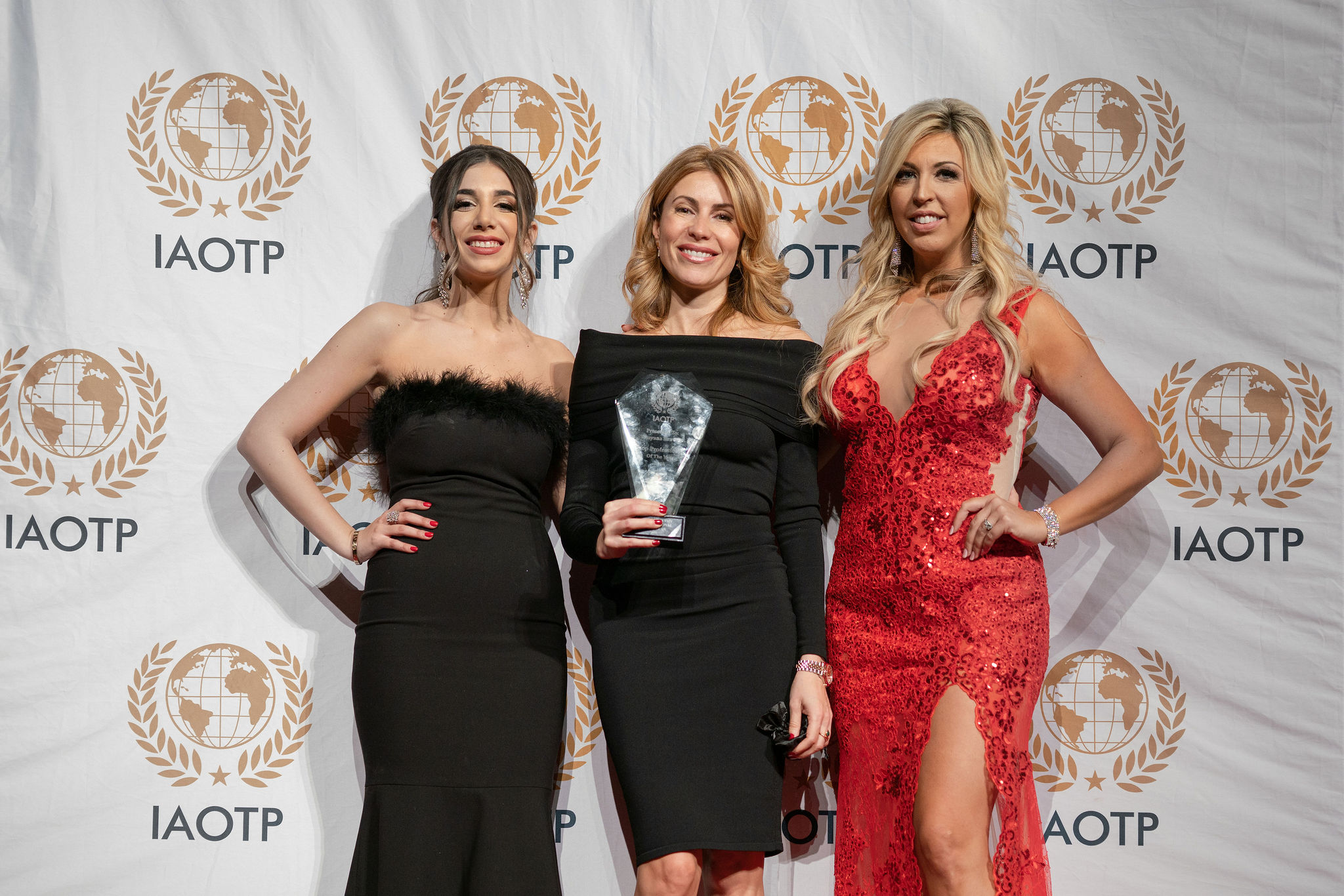 Tatyana Kravtsiv, Project Management & Quality Assurance Expert has recently been selected as Empowered Woman of the year for 2020 by the International Association of Top Professionals (IAOTP). Her exemplary role as a female business professional in a male dominated industry displays her influence, capability and determination.
While inclusion with the International Association of Top Professionals is an honor in itself, only a few women are chosen for this distinction based on their years of experience, professional accomplishments, academic achievements, leadership abilities and contributions to their communities. With innovation and compassion, these women empower others to reach their goals, while creating change for future generations.
The President of IAOTP, Stephanie Cirami, stated "Choosing Tatyana for this award was an easy decision for our panel to make.  She is a true inspiration in all aspects of her business endeavors and she is well respected by her peers. While being result-oriented, she is inclusive and always willing to help others. We are looking forward to calling Ms. Kravtsiv on stage at the Plaza Hotel in New York City to receive this distinction in December."
Tatyana is being recognized for having over twenty years of professional experience in project management, quality assurance and software change implementation across a range of technology platforms and businesses. Throughout her career, she has proven she is a leader not only by managing large composite development processes for multi-stream programmes in complex, multi-stakeholder matrix-driven technology environments but in every position she has ever served.
Tatyana's remarkable prior roles and responsibilities include but are not limited to: managing, motivating and delivering on technology commitments, executing of company strategy, management of internal group outside of her direct role, promoting automation and driving efficiencies, engaging new and emerging technologies like AI Test Automation and DLT, implementing effective communication and engagement at all levels, transforming several QA groups to become quality gate-keepers rather than testers, and building geographically diverse teams while identifying future leaders. She has served as VP of Quality Assurance for CITI, Senior Quality Assurance Governance Manager for Bank of America, and Head of Quality Assurance and Testing for the CLS Group.
Ms. Kravtsiv immigrated to the United States from Ukraine in 1997. She believed in achieving her American Dream and was successful in managing school, work and her family while being new in this country. The obstacles pushed her further and she decided to return to school to obtain an additional degree in the United States. She received her Bachelor of Science Degree in Management and Finance from Kean University and her Masters in Civil Engineering from Kyiv National University of Engineering and Architecture.
Tatyana provides visionary leadership in a male dominated industry. Her awards, accolades and recommendations are exceptional. She has been recognized worldwide for her outstanding merits within her profession. For 2020 she is being considered to be broadcast on the Reuters Building in Times Square, NYC and will be honored as an Empowered Woman by the International Association of Top Professionals (IAOTP). For 2019 she was featured in TIP (Top Industry Professionals) Magazine and she was selected as Top Professional of the Year in Project Management & Quality Assurance.
Looking back, Tatyana attributes her success to her perseverance, mentors she has had along the way, and her gratitude.  When not working, she enjoys traveling, the arts, being involved with her community and spending time with her family. For the future, she will continue to climb up the corporate ladder in her career, while also making an impact in her community.
For more information on Tatyana please visit: https://www.linkedin.com/in/tatyana-kravtsiv-54978a5/
To view her Video Biography:  https://youtu.be/KMRnhkg5Lmc
About IAOTP
The International Association of Top Professionals (IAOTP) is an international boutique networking organization who handpicks the world's finest, most prestigious top professionals from different industries. These top professionals are given an opportunity to collaborate, share their ideas, be keynote speakers and to help influence others in their fields. This organization is not a membership that anyone can join. You have to be asked by the President or be nominated by a distinguished honorary member after a brief interview.
IAOTP's experts have given thousands of top prestigious professionals around the world, the recognition and credibility that they deserve and have helped in building their branding empires. IAOTP prides itself to be a one of a kind boutique networking organization that hand picks only the best of the best and creates a networking platform that connects and brings these top professionals together.
For more information about IAOTP please visit www.iaotp.com
The post Tatyana Kravtsiv selected as Empowered Woman of the Year by IAOTP first appeared on PRUnderground.
Press Contact
Name: Stephanie Cirami

Phone: 212 634 4427

Email: Contact Us

Website: https://www.iaotp.com
Original Press Release.