The Fed is concerned about climate change, are you?
November 21, 2020 at 11:00 AM EST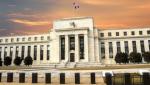 By Eric Dutram, Contributor, DWS Twice a year, the Federal Reserve puts out an assessment of the "resilience of the U.S. financial system", highlighting key risks and potential flashpoints that Fed members are watching. While this often focuses on traditional metrics such as valuation, borrowing...